Einleitung
Ilker Ataç, Stefanie Kron, Sarah Schilliger, Helge Schwiertz, Maurice Stierl de en
Kämpfe der Migration als Un-/Sichtbare Politiken
Einleitung zur zweiten Ausgabe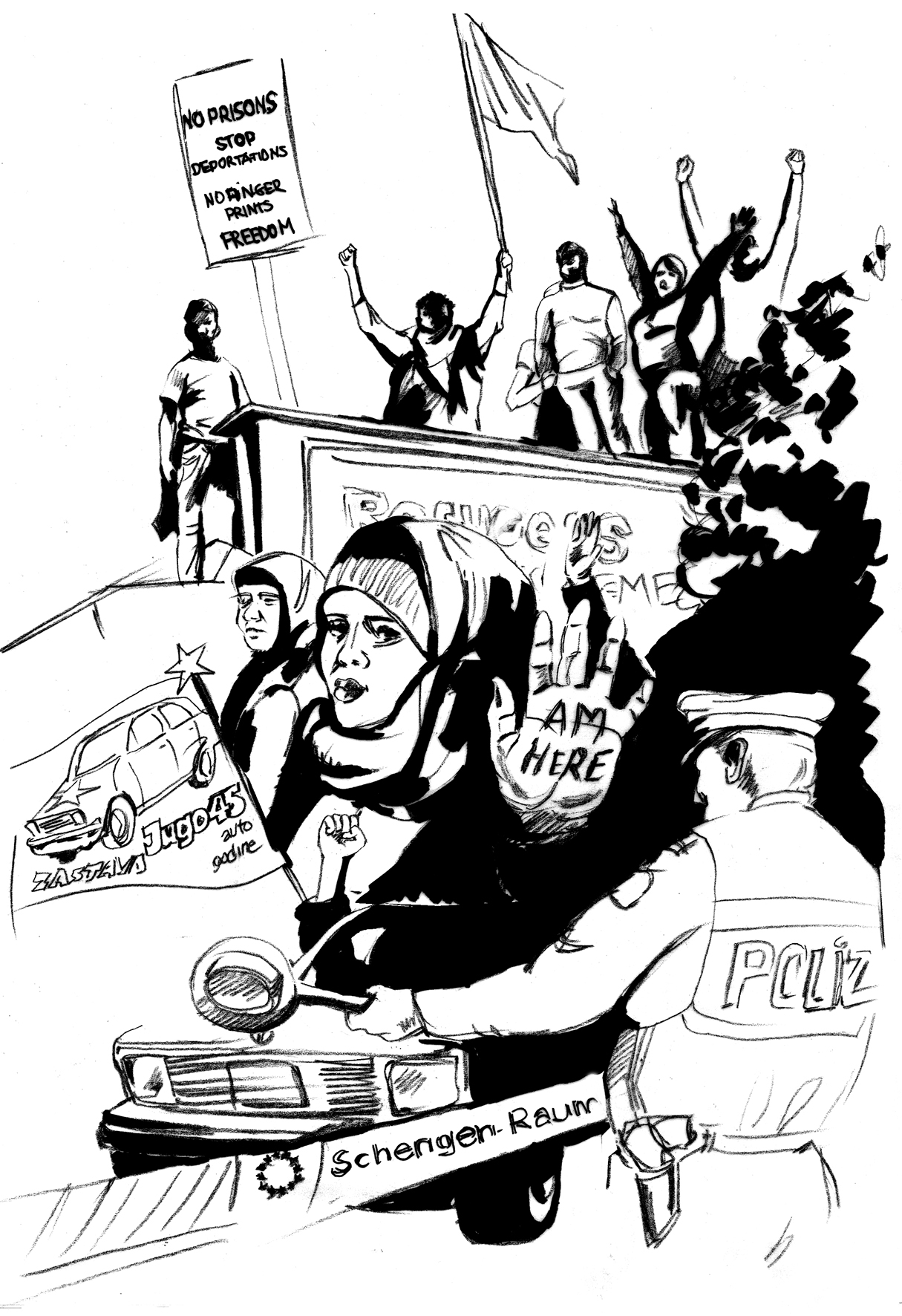 Schwerpunkt
Kim Rygiel, Ilker Ataç, Anna Köster-Eiserfunke, Helge Schwiertz
Governing through Citizenship and Citizenship from Below
An Interview with Kim Rygiel
Rosine Kelz
Political Theory and Migration
Concepts of non-sovereignty and solidarity
Martina Tazzioli
Which Europe?
Migrants' uneven geographies and counter-mapping at the limits of representation
Nina Violetta Schwarz
Widerstand im Warten
Migration und Inhaftierung in der Republik Zypern
Holger Wilcke, Laura Lambert
Die Politik des O-Platzes
(Un-)Sichtbare Kämpfe einer Geflüchtetenbewegung
Helge Schwiertz
"Undocumented, Unafraid and Unapologetic"
Die Kämpfe um ein Recht auf Bildung und Aufenthalt von undokumentierten Jugendlichen in New York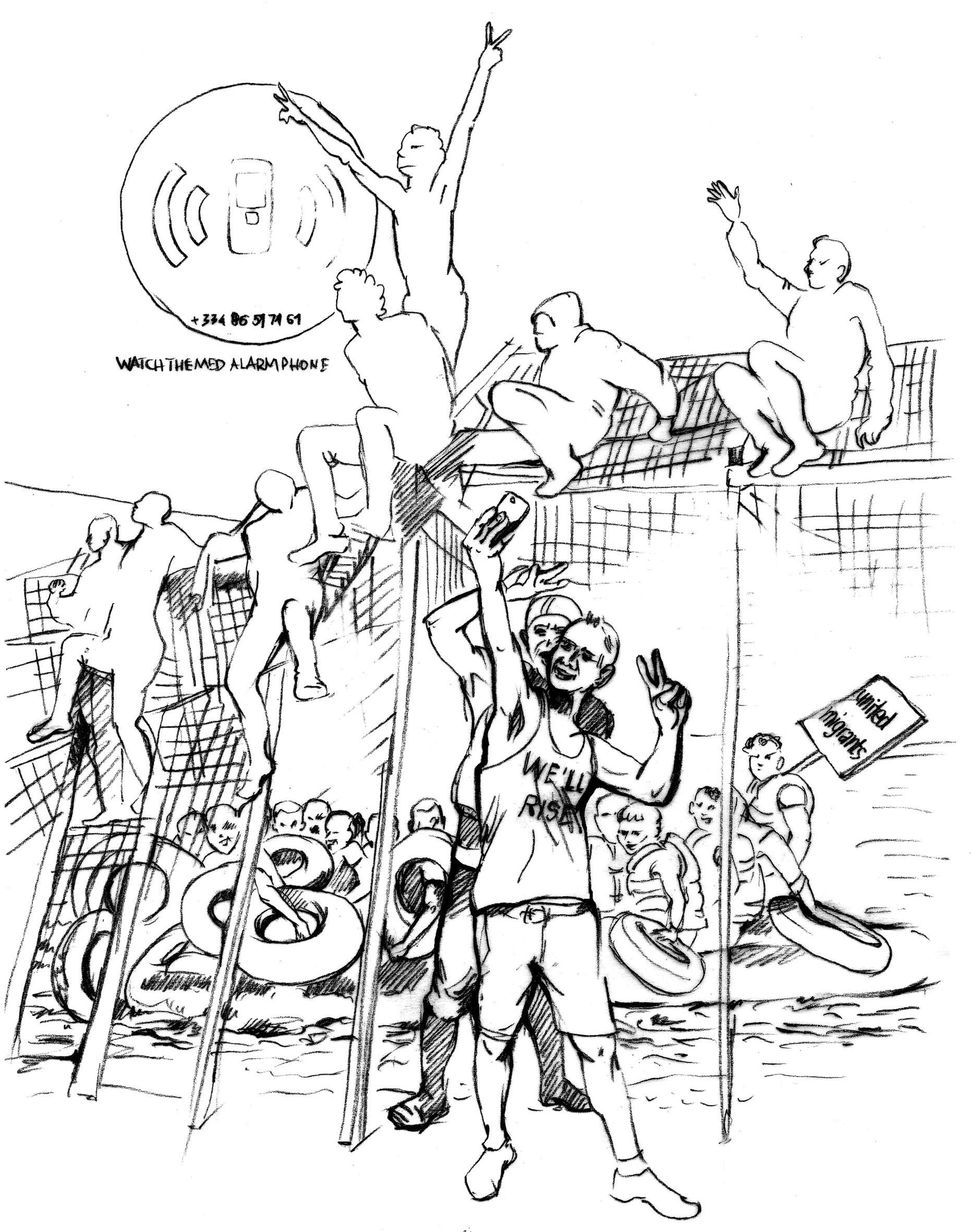 Interventionen
Napuli Langa
About the refugee movement in Kreuzberg/Berlin

Nadiye Ünsal
Challenging 'Refugees' and 'Supporters'
Intersectional Power Structures in the Refugee Movement in Berlin
Ibrahim Kanalan
Jugendliche ohne Grenzen
Zehn Jahre Proteste und Kämpfe von geflüchteten Jugendlichen — Creating Utopia?
Carla Küffner
"Whether we will have a better world or not depends on us"
Interview mit Ekaterina Lemonjava
Lisa Doppler
"A feeling of doing the right thing"
Forming a successful Alliance against Dublin-Deportations
Maurice Stierl
The WatchTheMed Alarm Phone
A Disobedient Border-Intervention
Stephan Scheel
Das Konzept der Autonomie der Migration überdenken?
Yes, please!
Nicholas De Genova
In the Land of the Setting Sun
Reflections on "Islamization" and "Patriotic Europeanism"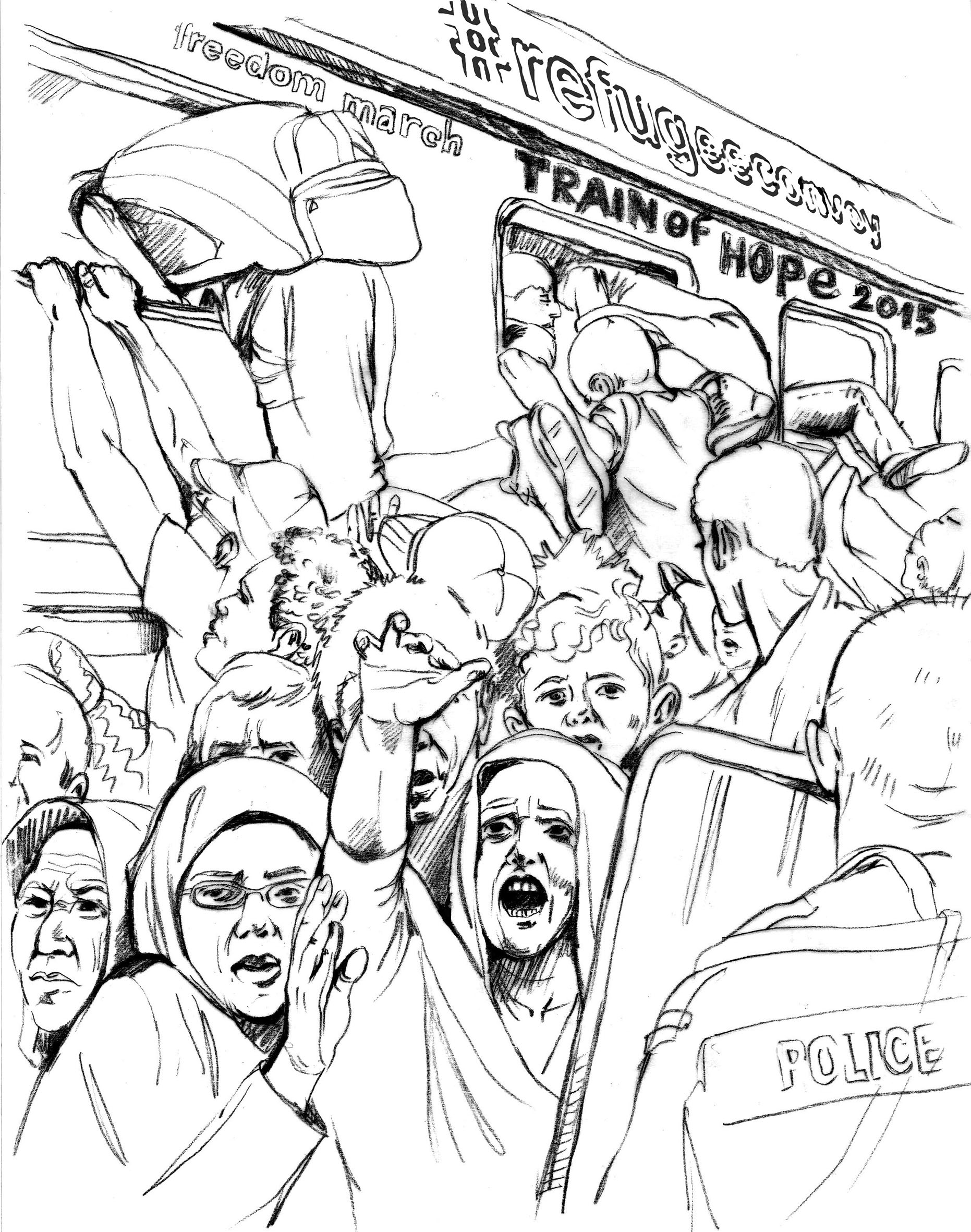 Forschungswerkstatt
Lisa Riedner
Justice for Janitors? Marktbürgerschaft, Freizügigkeit und EU-Migrantinnen im Arbeitskampf
Einblicke in ein aktivistisches Forschungsprojekt
Aleksandra Vedernjak-Barsegiani
Zwischen Subversion und Inkorporation
Unsichtbare Handlungsstrategien georgischer Transmigrant\_innen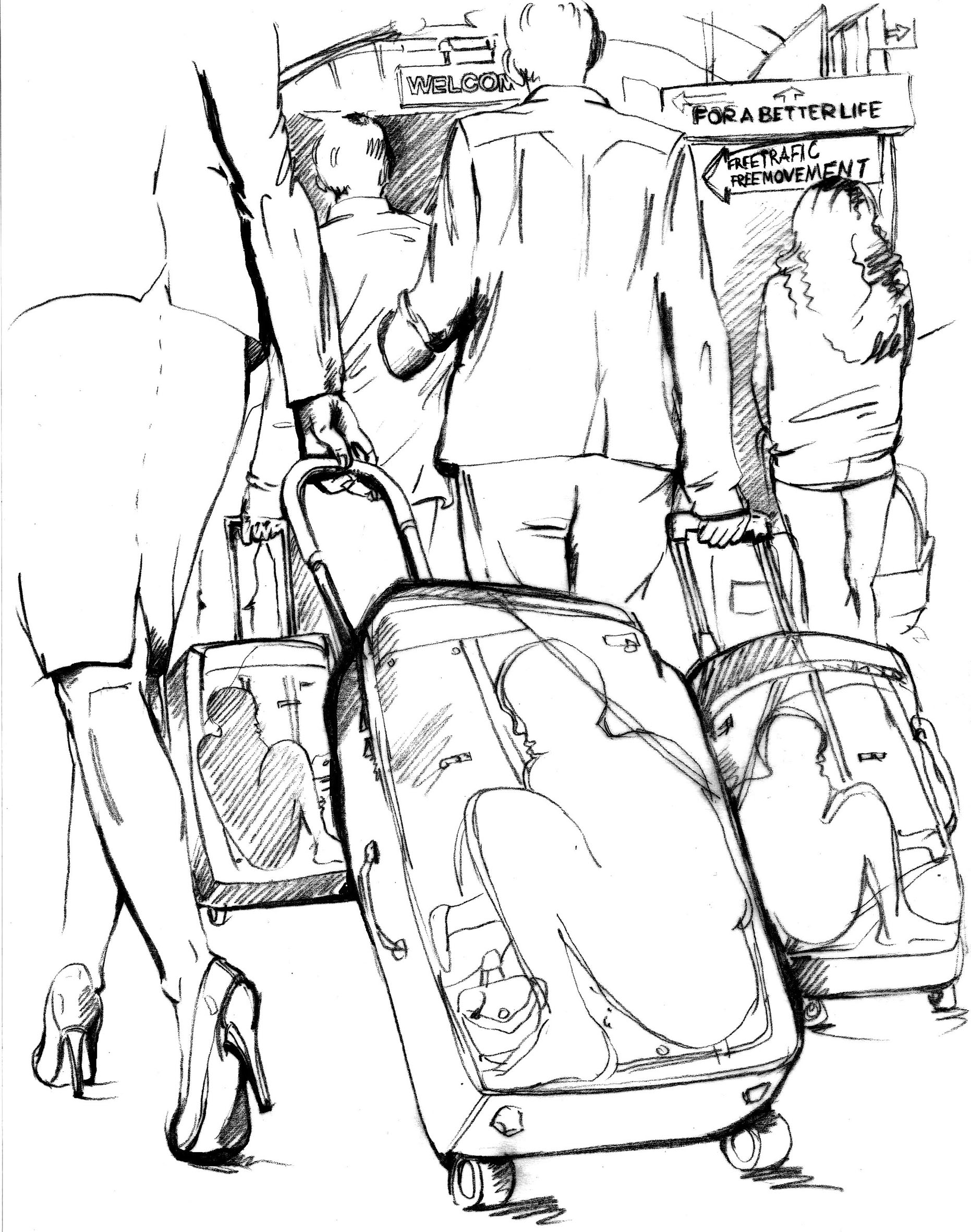 Rezensionen
Veit Schwab
Ruben Andersson's Illegality, Inc. (2014)
A review
Claudia Grobner
Emmanuel Mbolelas Mein Weg von Kongo nach Europa (2014)
Eine Rezension